The global cybersecurity workforce will have more than 1.5 million unfilled positions by 2020, according to a recent report from Frost & Sullivan and the International Information System Security Certification Consortium, or (ISC)2.1 At the same time, the threat landscape continues to evolve and expand with what seem like daily instances of zero-day malware and other threats. Organizations must work tirelessly to prevent these highly sophisticated threats from impacting their business – and they must do so with limited manpower and resources.
Cybersecurity is essential to maintaining trust in our digital way of life. Without a comprehensive, prevention-oriented cybersecurity strategy, organizations cannot confidently pursue a digital- first business, nor embark on technology initiatives, like cloud computing and mobility technologies, that enable innovation and agility – while also preventing successful cyber breaches.
The good news, though, is that companies of every size, and across industries and regions, are recognizing the need to improve their organization's cybersecurity skillset. According to ESG, 96 percent of cybersecurity professionals agree that keeping up with skills development is essential for addressing the evolving threat landscape.2 For, once breached, the impact to the business's reputation and, equally important, the bottom line can be detrimental.
So where lies the disconnect? Cybersecurity technology is highly sophisticated and requires investment – often putting it just out of reach of students and academia. And so, freshly graduated students with the potential to fulfill these very demanding cybersecurity roles just don't have the hands-on experience and skillset to successfully use cybersecurity technology to combat real-world threats.
Palo Alto Networks Academy – Bridging the Cybersecurity Skills Gap
Palo Alto Networks is spearheading the effort to restore faith in the digital age by taking strategic action to bridge the cybersecurity skills gap through the Palo Alto Networks Academy. The Academy creates partnerships with qualified colleges, universities and technical institutes to provide next-generation security technology, course materials, certification and training labs to be implemented as part of your academic cybersecurity curriculum. It's a collaboration designed to equip students with the cybersecurity skills and knowledge required to succeed in today's rapidly evolving threat landscape.
 "UCEN Manchester is a higher education organisation dedicated to offering career-focused courses shaped by industry experts, so Palo Alto Networks is a prime example of the kind of leading employer partner that enables us to deliver our vision. With their support, we're able to offer our Computing students unrivalled access to industry professionals and technical skills development."  – Michael Walsh, vice principal and dean of higher education at UCEN Manchester.
There are over 300 academy partners (AACs) in 41 countries worldwide, and activities in Europe have been steadily heating up. Here are some of the highlights: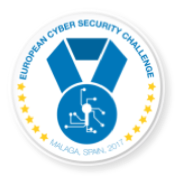 European Cybersecurity Challenge – To help address the cybersecurity skills shortage, Palo Alto Networks is a key sponsor of the European Cyber Security Challenge (ECSC). The competition targets students, university graduates or even non-ICT professionals with a clear aim to find new and young cyber talent and encourage young people to pursue a career in cybersecurity. The Spanish National Cybersecurity Institute hosted the 2017 competition, where 15 European teams explored various aspects of cybersecurity, spanning web and mobile security, IoT security, reverse engineering and forensics.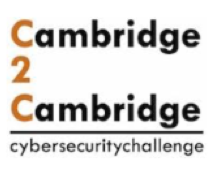 Cambridge2Cambridge – Palo Alto Networks is a proud supporter of Cambridge2Cambridge, a major cybersecurity challenge aimed at educating and inspiring the next generation of cyber defenders from across the U.K. and U.S. Our Next-Generation Security Platform is the integral technology component leveraged by teams of the world's future cyber defenders, who compete against each other in a three-day battle.

Academy Collaboration: ING Services Polska – ING Services Polska (ISP), together with Palo Alto Networks and Comp SA, has prepared a series of lectures and workshops on IT networks and security for young people studying informatics-related subjects. The Palo Alto Networks Academy participants have a unique opportunity to be trained by the high-class ISP specialists, and those who finish the course  – in June 2018 –  will receive the Palo Alto Networks certificate and highly coveted internship opportunities with ISP.
Through these activities and partnerships, we can make lasting connections with young talent to excite interest in pursuing careers in cybersecurity. As a company, we are committed to helping increase the cybersecurity workforce with innovative, collaborative and capable individuals to prevent successful cyberattacks today and in the future.
To learn more, visit Palo Alto Networks Academy online.
1Frost & Sullivan & (ICS)2 Report: http://blog.isc2.org/isc2_blog/2015/04/isc-study-workforce-shortfall-due-to-hiring-difficulties-despite-rising-salaries-increased-budgets-a.html
2ESG Brief: 2017 Cybersecurity Spending Trends