Download your free copy of The Ultimate Guide to the MITRE ATT&CK Round 2 Evaluation today.
The Round 2 MITRE ATT&CK Evaluation – in which endpoint detection and response (EDR) vendors were tested against the attack techniques of the threat actor group known as APT29 aka Cozy Bear – provided objective proof of the detection capabilities of various solutions in the endpoint security market. 
But, as MITRE does not directly rank vendors in their evaluations, the cybersecurity community responded exactly as you'd expect: Each company interpreted the results to position their own solutions as superior. Can you believe it? Everybody won!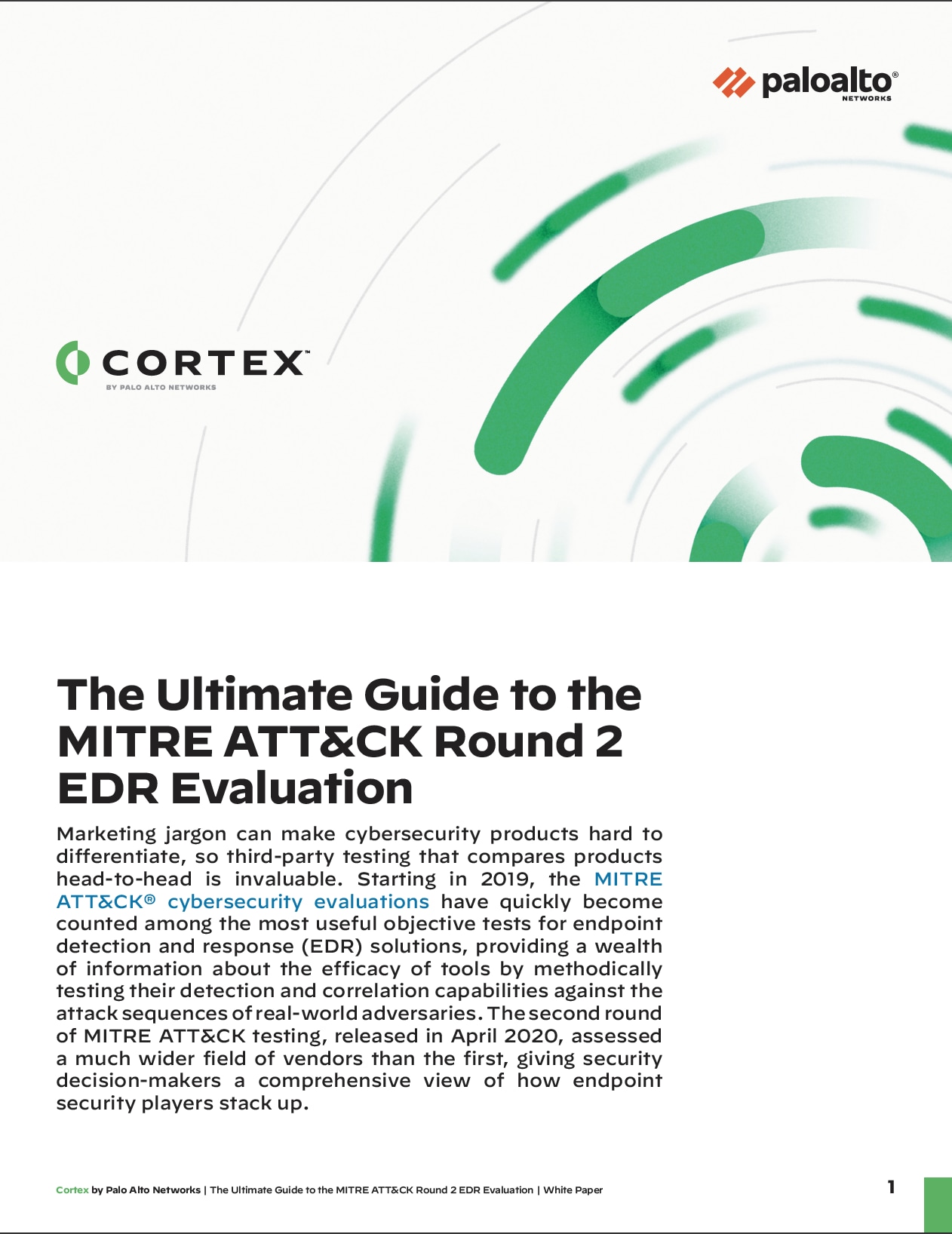 Well, everybody except for perhaps security teams, who are left with mixed messages about the results and about where they should invest to ensure that their companies are protected.
We're super excited that Cortex XDR was once again unsurpassed in attack technique coverage. But we know that you need more information than that, so we've packaged together a much more comprehensive analysis of the data. As each company and security team has different needs and strategies (and, therefore, different criteria for ranking solutions), we've reviewed the MITRE data from a number of different angles in a robust guide to the MITRE Evaluation that will help you determine your own winners, including:
How the MITRE ATT&CK Round 2 Evaluation worked and what was (and wasn't) tested.

How EDR vendors ranked on a number of different criteria, including number and quality of detections, correlations, usability and more.

What each of the above criteria means for your company, and which other criteria may be important to consider when building a detectionand response program.

How to use the free tools provided by MITRE to compare vendors head-to-head on specific attack techniques, helping to inform your next EDR (or XDR) investment.
Download your free copy of The Ultimate Guide to the MITRE ATT&CK Round 2 Evaluation today to see rankings of the top detection and response vendors, and learn how extended detection and response (XDR) capabilities can take your SecOps visibility and efficiency to the next level.