From the cloud to the data center and containers to mainframes, hybrid clouds form the world network security teams live in – and protecting these complicated and complex mixed environments has never been more critical. That's why you owe it to yourself to see two on-demand, information-packed webinars showing how to make sense of hybrid cloud security and take protective action across hybrid cloud infrastructures. 
Originally aired in June as part of our launch of the world's first ML-powered NGFW, these data center and hybrid cloud sessions will walk you through the realities of a security landscape populated with containers as well as legacy apps, where security must be as close as possible to wherever your workloads are located. 
Start with the "4 Things You Need to Secure Your Hybrid Cloud" session and get an exclusive look at the changing tide in infrastructure adoption that network security professionals need to understand. Your hosts are industry experts Doug Cahill, vice president and group director, cybersecurity, at the analyst firm ESG and Mukesh Gupta, vice president of product at Palo Alto Networks.
Then explore in-depth views of the innovations we've just announced for data centers and hybrid clouds and see a demonstration of the first NGFW for Kubernetes, the CN-Series container firewall, in "What's New in Hybrid Cloud Security: Speed, Scalability and Containers." Here, Palo Alto Networks Senior Product Marketing Manager Alex Berger dives into these recent product launches and how they help secure data centers and hybrid environments – and is joined by Palo Alto Networks Product Line Manager Sudeep Padiyar, who deftly uses a Graboid cryptojacking worm attack to demonstrate the power of the CN-Series. 
Take a look below to find out what you'll gain from each session. 
See How Competitive Organizations Secure Complexity
To understand how to move forward in increasingly complicated and interconnected environments, you need the lay of the land. In "4 Things You Need to Secure Your Hybrid Cloud," you'll see just how complicated the networking landscape has become – and why solutions that provide comprehensive security everywhere are vital for business growth and longevity.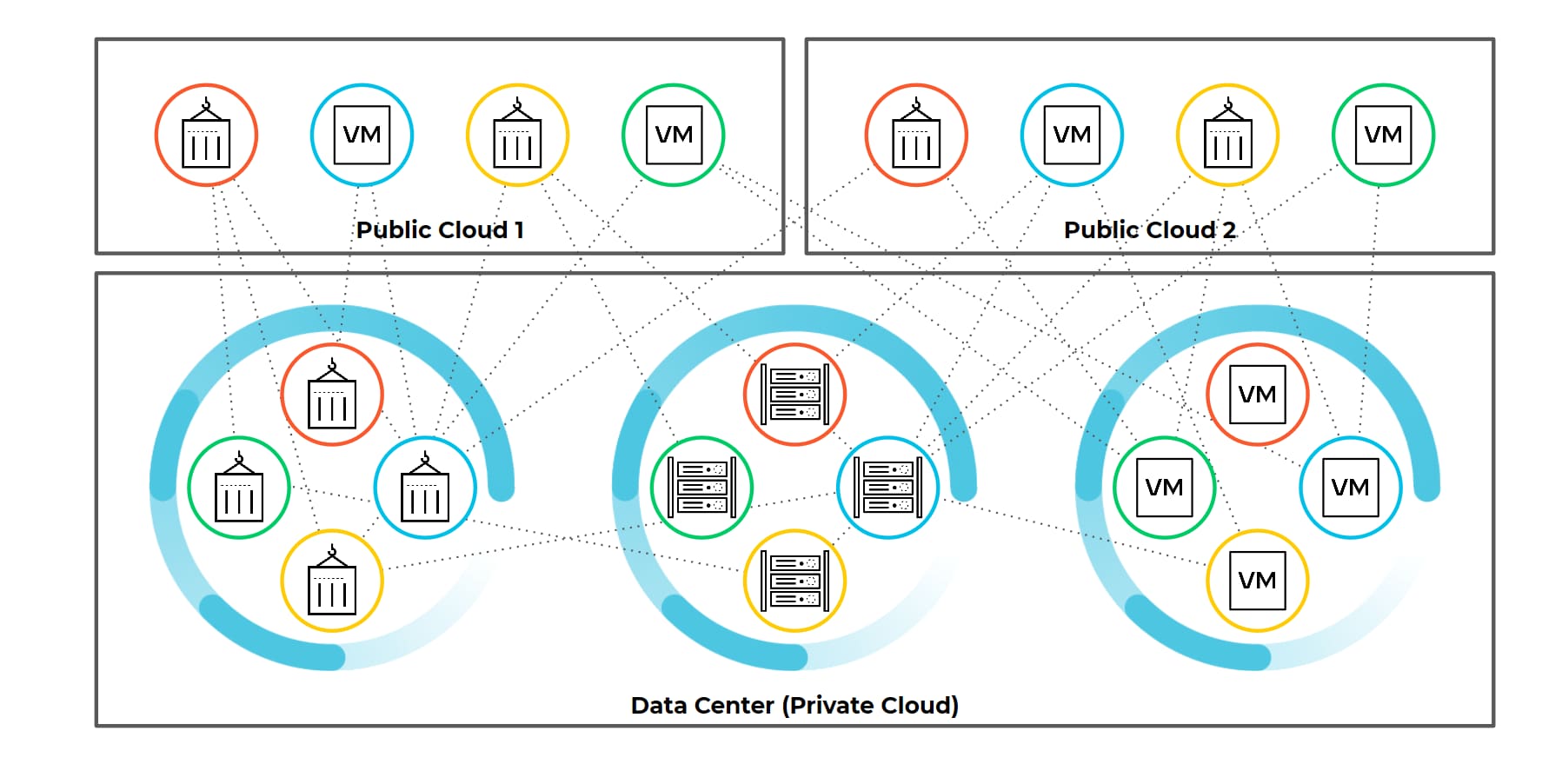 Fortunately, there are solutions for securing these kitchen-sink networking environments many organizations rely upon. You'll learn about the latest trends in hybrid security and discover ways to: 
Scale rapidly without retooling or dishing out more tasks to network security staff.

Establish a consistent security posture throughout your far-flung networking environment.

Gain more visibility and control of hybrid clouds to protect apps from advanced threats.

Ensure that containers are given as much security attention as other parts of your network.

Extend ROI on older technology investments while safeguarding new cloud technology apps and today's rapid development cycles.
Plus, you'll hear Doug explain how other organizations are meeting hybrid cloud security challenges in their own heterogeneous infrastructures – and understand the facts, figures and best practices for container threat prevention and security automation. 
Watch Container Security Best Practices in Action – and More
Then go further into just-announced hybrid multi-cloud solutions with Alex and Sudeep in "What's New in Hybrid Cloud Security: Speed, Scalability and Containers." 
You'll get in-depth details about the CN-Series firewall, which provides full NGFW, Layer 7 protection for Kubernetes – and see Sudeep walk through the ways CN-Series can thwart attacks in a short, yet information-packed, product demonstration based on today's threat landscape in Kubernetes environments.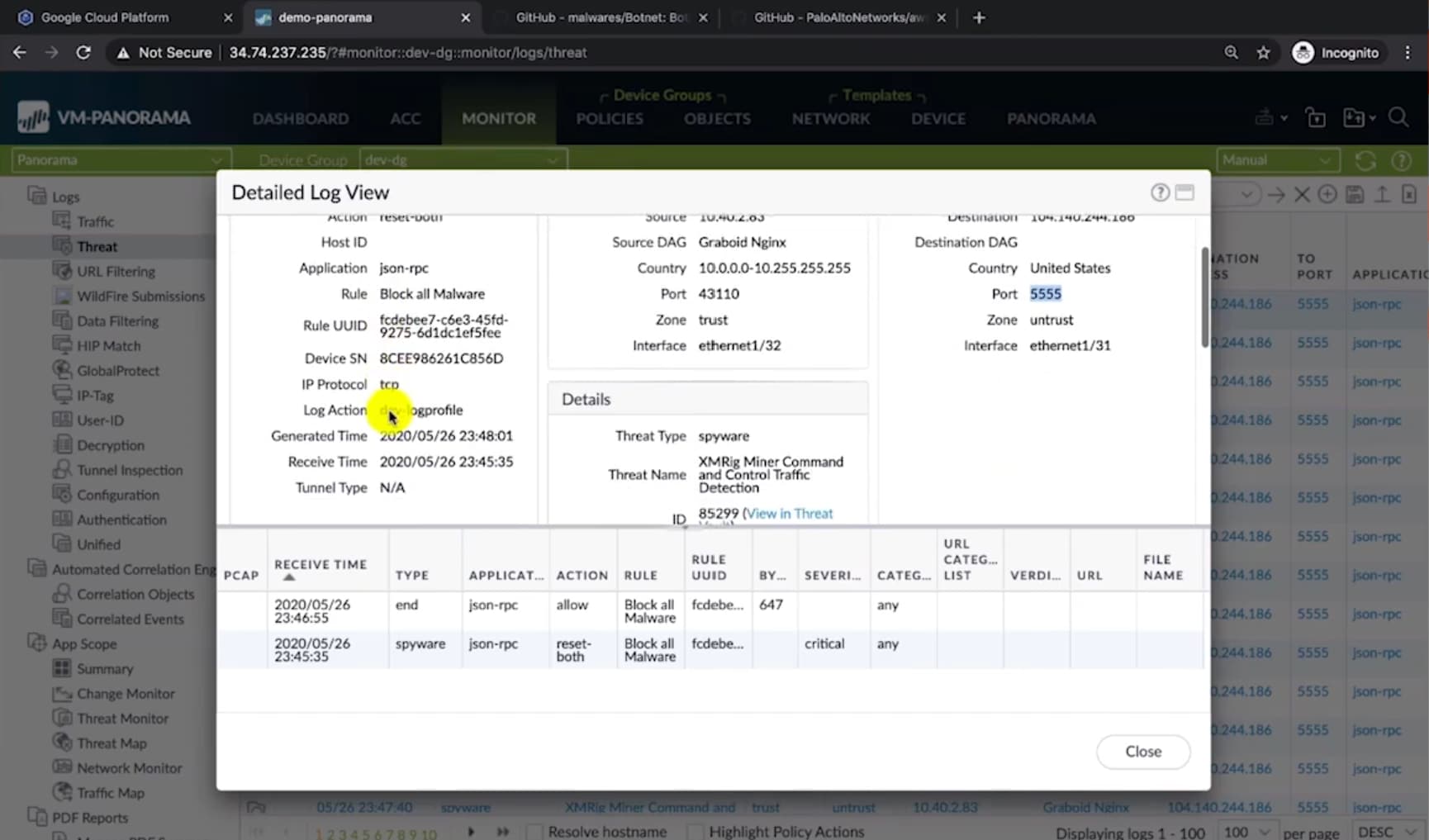 Alex will also walk you through our latest innovations designed to help your organization:
Set container firewall policies in the way you expect from our hardware and virtual firewalls with the new Kubernetes plug-in for the Palo Alto Networks Panorama management platform.

Get more scale and performance in security for the hardware components of your hybrid infrastructure with a new data processing card (DPC), which turbocharges your existing Palo Alto Networks physical firewalls and enables the use of advanced capabilities like

SSL decryption

.

Get the most out of a new high-availability (HA) clustering feature to dynamically scale your security capacity across multi-data center environments
All these are important developments for network security teams, and more technical detail about container firewalls can be found at our LIVEcommunity site. As Alex notes, "From on-prem data centers and multiple public cloud environments – all of which are interconnected by this increasingly complex network – there's never been more traffic and it has never moved faster than in today's hybrid clouds."
Register Today to Tackle the Reality of Securing Hybrid Clouds
There's also never a better time than the present to find solutions for security challenges today and tomorrow. Be sure to register and learn from these on-demand hybrid cloud security sessions. They're designed to help your organization safeguard data, workloads and applications across the world of your increasingly complex network.